JeetWin Casino Help Desk
JeetWin customer service in India offers users several ways to get in touch, which can be found below. JeetWin help center is always ready to answer all user questions around the clock and seven days a week.
JeetWin customer service in India offers users several ways to get in touch, which can be found below. JeetWin help center is always ready to answer all user questions around the clock and seven days a week.
One of the quick ones is the JeetWin support live chat, which will quickly solve all problems and answer questions. Also available on the site is a JeetWin support email address through which users can send documents or questions of a large volume that do not require an immediate solution. Due to the fact that the bookmaker's website is available in 3 languages, most people using the site will not have much difficulty using the service. However, if a player is in doubt, they can seek help from JeetWin customer care. The technical service staff speaks English. You can ask a question in English and get an answer in the shortest possible time.
Support by email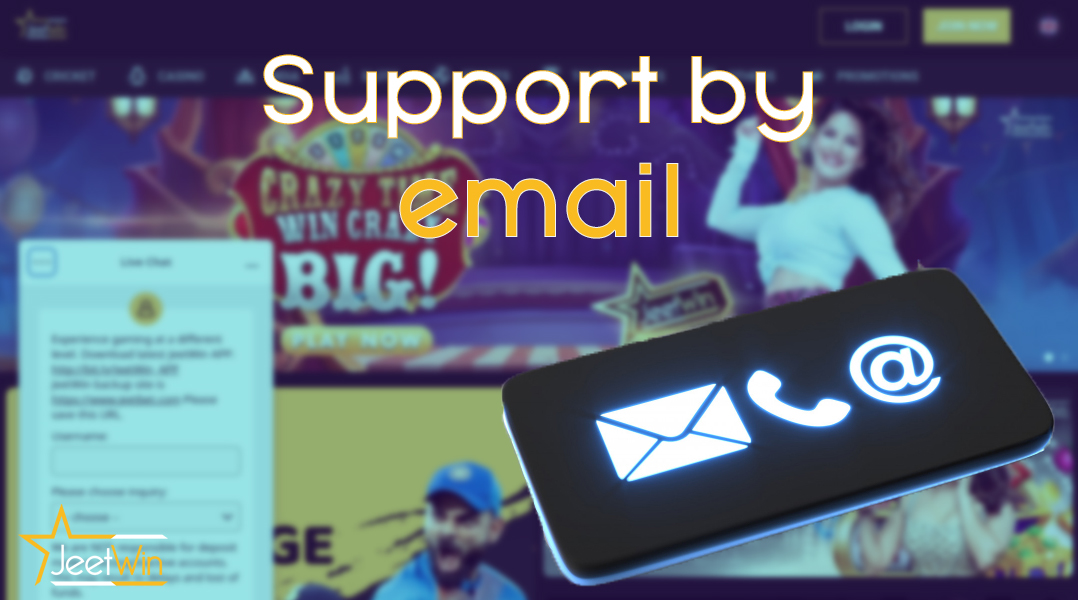 Another reliable method of JeetWin support India is available to users, such as email. For technical support, the address is [email protected], and for collaboration and marketing, [email protected]. In the letter, players can describe their problem in more detail and attach screenshots or documents. It is also possible to write a complaint or suggestion for consideration by the company. Typically, a JeetWin support email can be answered within 48 hours.
Hotline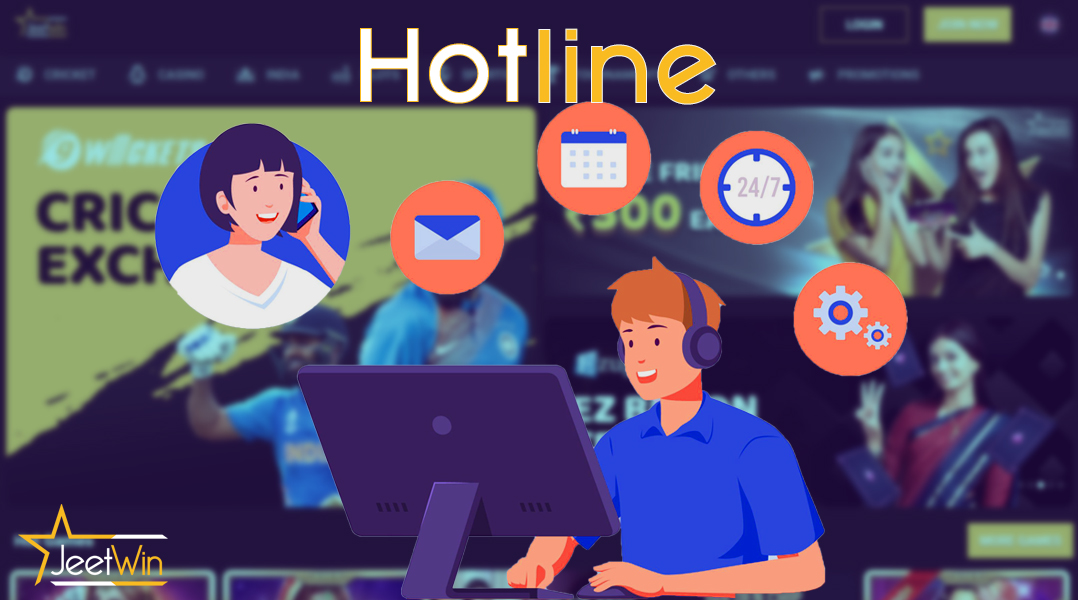 JeetWin support hotline is not available for users on the site, but all players can contact Telegram @jeetwinsupport for help, which works around the clock. JeetWin support is always trying to be in touch for prompt and professional assistance to all players.
Online Chat on the site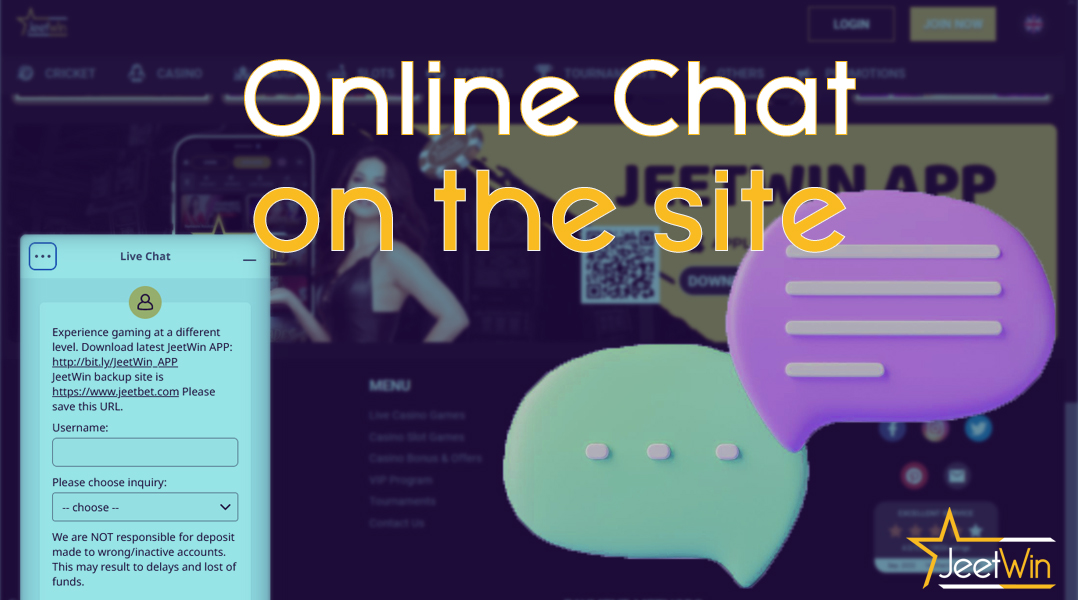 One of the most popular and common ways to communicate with customers is 24/7 Live chat. Its main advantage is the promptness and speed of response of the support agent. Typically, a user can get a solution to a problem within two minutes of starting a chat. You will be contacted by the first available agent so be patient. On any page of the official site, you can find a yellow Live Chat icon by clicking on which you will need to enter your username and the subject of the question. You can also ask your question on the company's Telegram channel. To do this, you need to select the Telegram icon instead of the Online Chat on the site.
FAQ on the site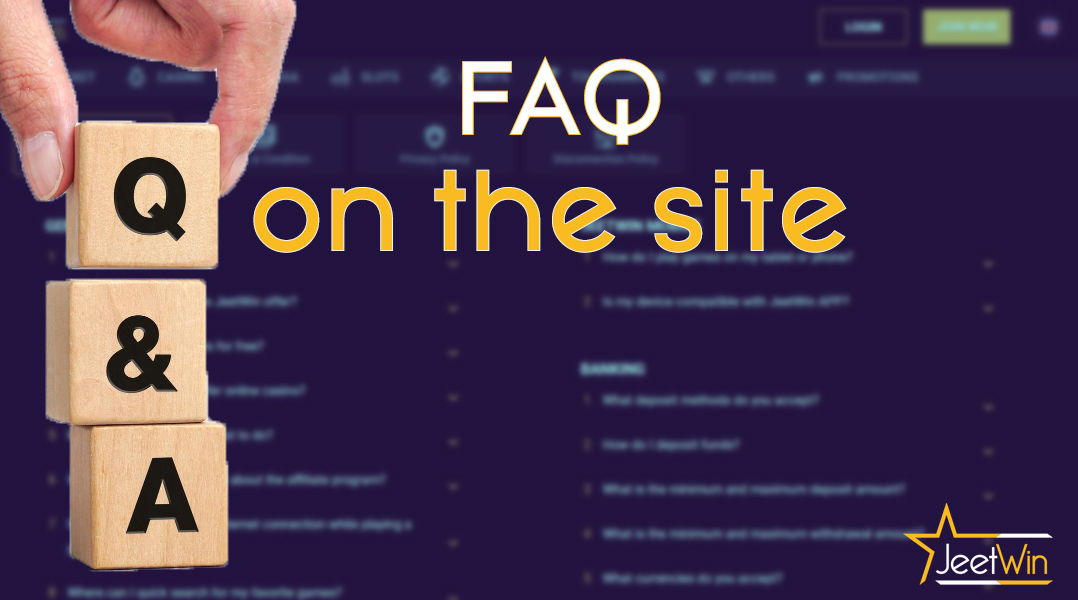 There is also another way to support customers that many users forget or underestimate. If the operation of the JeetWin platform is not clear or the user has other problems, he can turn to the extensive FAQ tab, where he will find answers to the most frequently asked questions by players. All information is divided into sections in order to make it easier for users to find the question that concerns them. So if you have a problem that requires additional information in accordance with the features of the site, take a look at the FAQ section, which can be found by scrolling down the page.
Tips for Contacting Customer Service
In order for you to receive timely assistance, you need to remember some rules.
Provide agents with clear and up-to-date information to quickly find an answer.
Be polite and have patience, agents respond as soon as possible.
If you have screenshots or documents, please send them.
Does the support team have a schedule?

JeetWin support online works around the clock in Online chat and Telegram support channel. These are the fastest ways to contact the platform. The rest of the methods work during normal working weekdays.
What should I do if they don't answer me?

It's rare but it can happen. If your message was lost or in some cases did not reach the sender, you can contact us using any support method again.
What questions can I ask the support team?

Players can contact with any questions regarding the gaming site and the terms and conditions.
If I need to resolve a question very urgently, where should I go?

The fastest way to contact support agents is online chat on the website or Telegram. There you should get timely help within 5 minutes. Be sure to write your question as detailed and concisely as possible.